iM02C - DC Gear Motor (2.7Kg.cm, 3V-12V, 100rpm)
The iM02C is a high quality continuous DC gear motor. 
Features:
Operating voltage: 3V to 12V
Nominal voltage: 4.5V
Stall torque: 2.7 Kg.cm
Rotational speed (no load): 100 rpm
Current: 0.20A (no load), 1.25A (Max)
Gear box: Plastic
Applications:
Robotics
Motion control
Radio controlled models (cars, planes..) 
Dimension: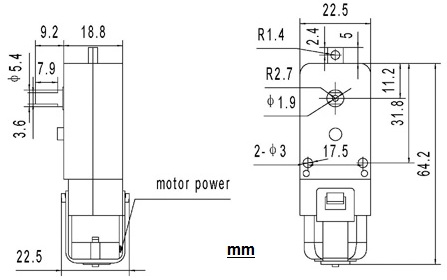 Remarks:
Overvoltage or overload output may damage the motor. Extended exposure to stresses above the Recommended Operating Conditions may affect device reliability.
Photos & Video (Voltage Testing):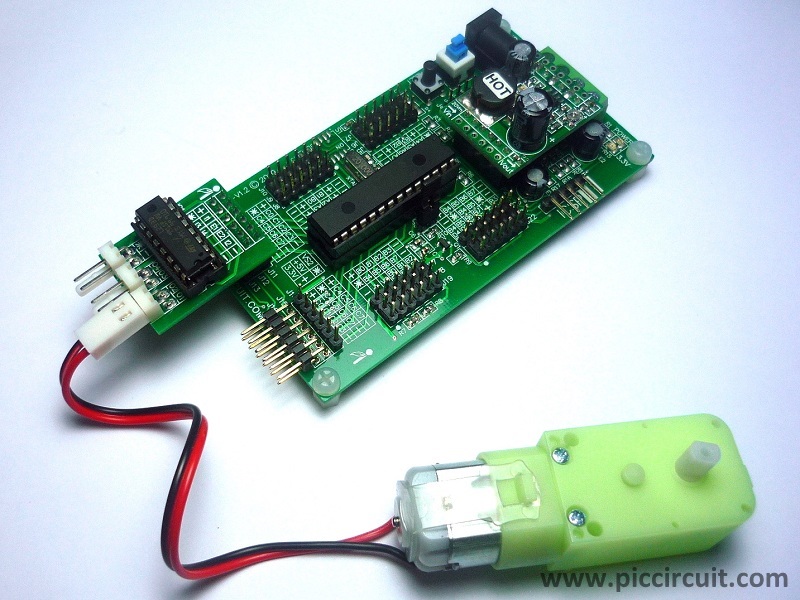 Tutorial:
Tutorial 7 - DC Motor Demo: 

Link